< Back to blog
Kindness is more contagious than a cold (and a lot more fun), so to encourage you all to spread a little love this week, we've found some wonderful acts of kindness that have taken place everywhere from The Midlands to the Midwest. Get involved and share your acts of kindness on social media with #GoshKindness.
1. Policeman care for children
Policeman in the Netherlands cooked dinner (and even did the washing up) for five siblings when their mother was taken into hospital.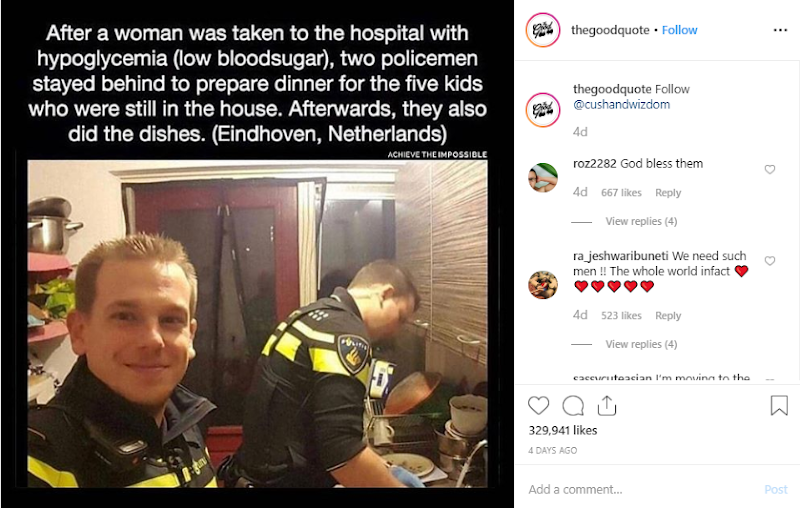 2. Postman's kindness to dogs is rewarded
A postman in the US who was in the habit of giving treats to dogs he saw on his round, was surprised to be given a note from one of the owners after their pup passed away last week.
My dad is a mailman and he likes to give dogs on his route treats. Today he told us one of the dogs on his route passed away and his owners gave him this bag of treats with this note 😭 pic.twitter.com/JA46PU60a4

— eyelean (@amorningsting) April 1, 2019