< Back to blog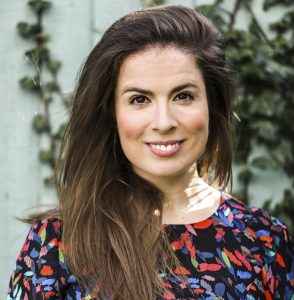 I am a Registered Nutritionist (mBANT). After three years of study, I graduated from the College of Naturopathic Medicine with a distinction. After a few years in the industry, I have the itch to learn more, so I'll soon be undertaking an MSc in Nutritional Medicine.
I am a member of BANT, the regulatory body for nutrition professionals. I am also a member of the Complementary and Natural Healthcare Council. My working days are varied: I run a private clinic to help individuals achieve their health goals, I write for various publications and I consult for businesses in the health and wellness sector. The thread that runs through all my work is helping people to discover both the joy and the power of eating well.
I love food! I aim to eat as varied a diet as possible, prioritising lean protein, healthy fats and lots of colourful fruits and vegetables. I also love a quick and nutritious meal, so I often turn to Gosh! My favourite Gosh! product is the Original Falafel. I throw some falafel on salad leaves with chopped pepper, fresh salsa, spring onions and sliced avocado. It takes a matter of minutes to prepare, it's delicious and it keeps me satisfied for ages.
I believe everyone deserves to feel happy and healthy—and my work has shown me that food plays an important role in that. If you're curious about how to eat well, you're not alone. Here are the top five questions that come up in my clinic:
What's the best diet?
The one that you can stick to! A healthy diet should be sustainable, enjoyable and as diverse as possible. The specifics will vary by individual, as we all have unique needs.
Should I cut out carbs?
No. Eliminating a whole food group is neither practical nor advisable in the long-term. We need carbohydrates for energy, and new research shows that fibre-rich carbohydrates are also essential for our gut health.
Do I have to eat breakfast?
You should eat in a way that supports your energy needs. I do find that enjoying a balanced breakfast (including some protein, complex carbohydrates and healthy fats) helps most people to feel energised in the morning and beyond.
How can I eat more healthily?
Eat more fruits and vegetables. The research on this is unwavering: the more fruits and vegetables we eat, the healthier we are. Load half your plate with vegetables at every meal.
Do you ever eat unhealthy foods?
Of course! Life is to be enjoyed, and there should always be room for a slice of cake. I don't even think of these foods as 'unhealthy'—in sensible amounts, they're just part of a balanced diet.