Get Inspired!
Check out how our lovely customers are using our Veggie Cocktail Sausages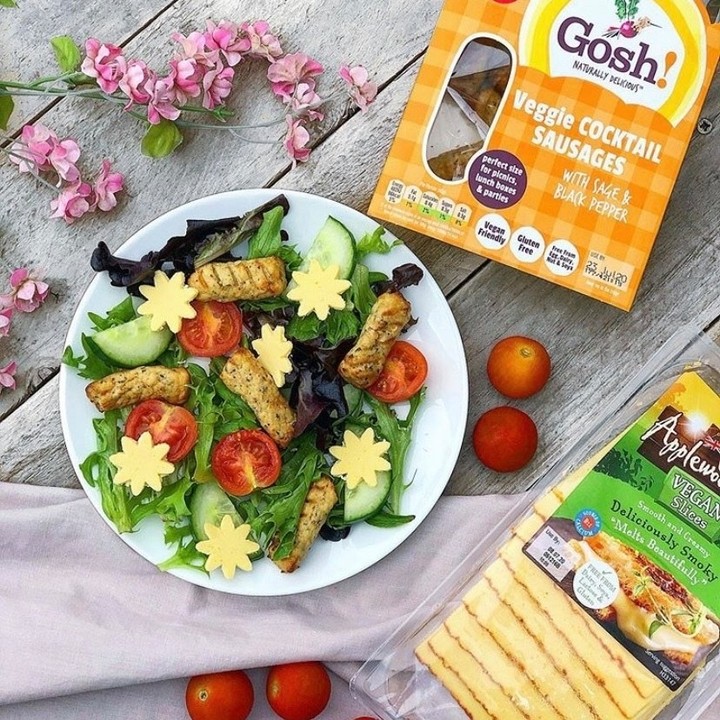 @tofuqueen_
No salad is complete without vegan cheese flowers.. Top marks for this glorious feast with our Veggie Cocktail Sausages.
@lovinglifeontheveg
What's fancier than teeny tiny cocktail sausages with your grape juice? @lovinglifeontheveg living their best life! (All vegan!)
@shannon.eats.vegan
Ready. Set. Roast! Top off your sunday roast like Shannon, with Gosh! Cocktail Sausages wrapped in carrot ribbons as yummy little 'pigs in blankets'.