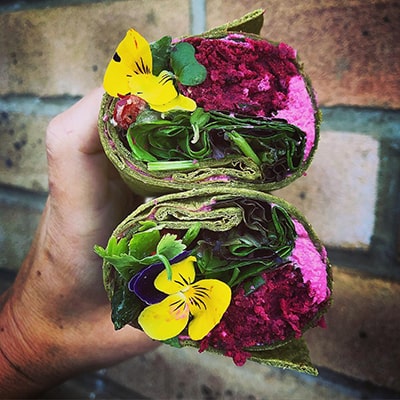 Day Thirty One
Well that's a wrap for #GoshVeganuary ? What better way to wrap it all up than with @gemswholesomekitchen's Gosh! Beetroot Falafel with some fresh spinach, beet hummus, walnut butter and fresh chillies.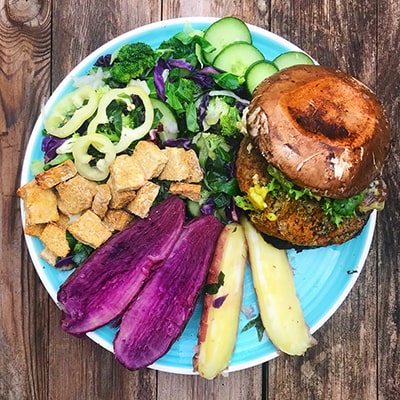 Day Thirty
Tonight we're putting the 'veg' in 'Veganuary' with a delicious bun-less burger, served with plenty of fresh veg ? @messilymeg we can't wait to see what Gosh! creations you'll be cooking up next!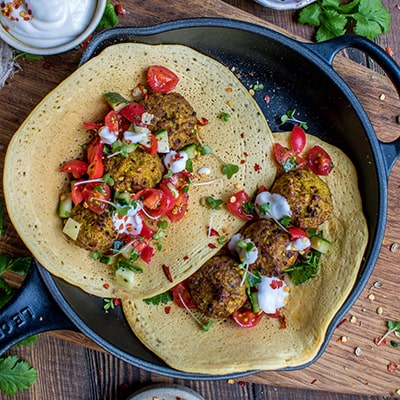 Day Twenty Nine
Veganuary might be coming to an end, but we're just getting started and tonight we're tucking into tasty chickpea dosas filled with Gosh! Goan Cauliflower Bites and plenty of fresh veg ? Check out @happyskinktichen's full recipe and method here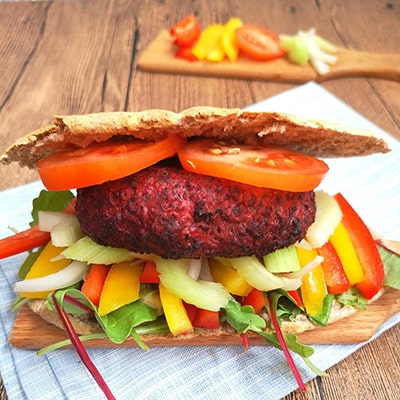 Day Twenty Eight
Speedy Monday night dinner is served... ? Simple, healthy and totally tasty... great idea @nutmegslittlegems! Homemade flatbread filled with crisp salad vegetables, hummus and a beautiful Gosh! Beetroot Burger.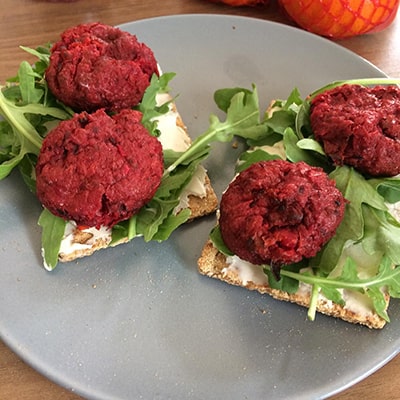 Day Twenty Seven
Veganuary snack idea courtesy of @veggieeatsuk: Rye crackers and Tesco dairy-free soft cheese with Gosh! Beetroot Falafel, served whole, halved or smashed. ?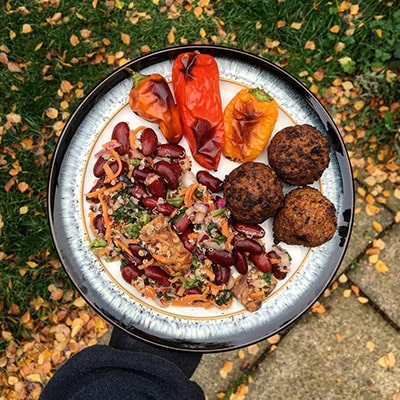 Day Twenty Six
Today's taste of winter goodness... a delicious #GoshVeganuary idea from @vegangrxce: Gosh! Moroccan Spiced Falafel, roasted peppers and kidney bean tempeh salad ?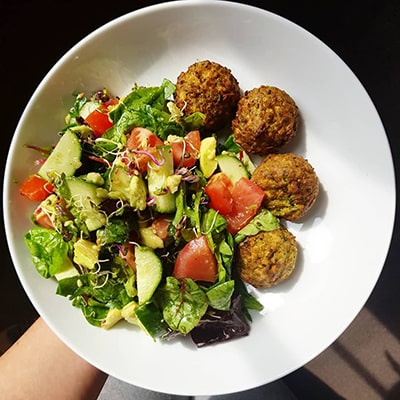 Day Twenty Five
And lunch is served... Thanks @carly_soulhealth ?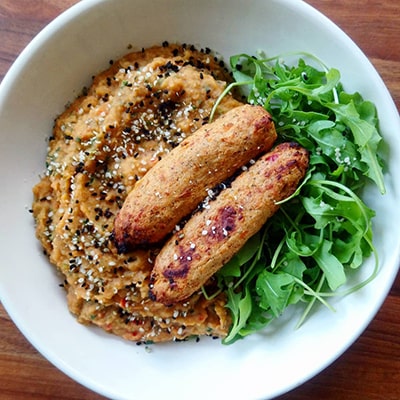 Day Twenty Four
Bangers & mash with a Veganuary twist ? Thanks for the recipe inspo @my_pretty_little_plates! Gosh! Butternut, Tomato & Basil Sausages, rocket and a sprinkling of seeds, then finely chop, cook and blend some garlic cloves, shallots, paprika, cumin, mixed herbs, peppers, kale and beans.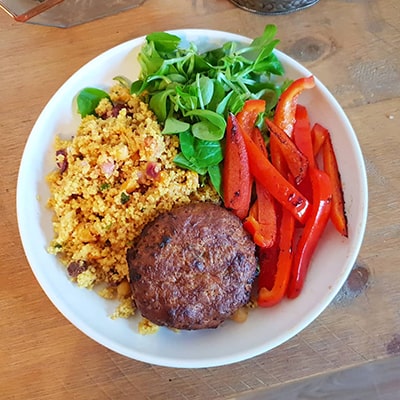 Day Twenty Three
Today's midweek inspiration is @this_silving's magical Moroccan-inspired couscous dish made with a Gosh! Moroccan Spiced Bake, M&S Moroccan-style fruity couscous, watercress and sautéed red peppers.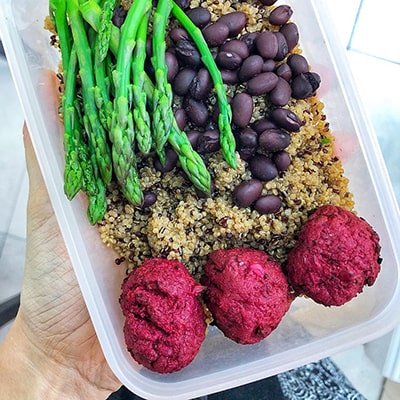 Day Twenty Two
Today's Veganuary lunchbox comes courtesy of @sophieshealthykitchen, and it's got all the healthy foodie feels ? Quinoa cooked in a little olive oil, Gosh! Beetroot Falafels with black beans & asparagus.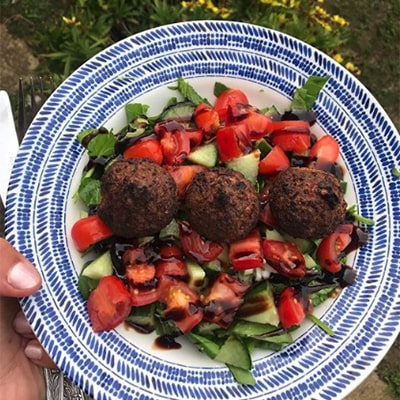 Day Twenty One
Our Moroccan Falafel on a bed of salad is a deliciously simple way to kick-start the last week of Veganuary - thanks for sharing such a tasty pic @averageveganbrit!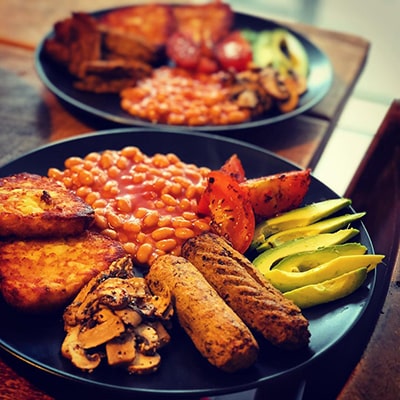 Day Twenty
Now this is how you breakfast during Veganuary...? ? @street.the.vegan ?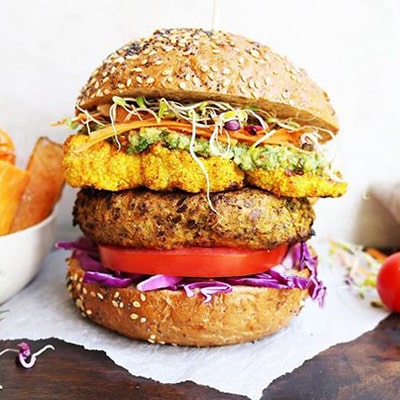 Day Nineteen
Who ever said Veganuary had to be all about salads... ? Give @happyskinkitchen's quinoa, carrot and cauliflower burgera whirl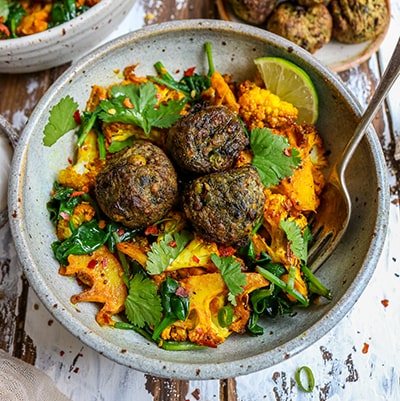 Day Eighteen
Fancy a curry tonight? Check out @happyskinkitchen's recipe and give our tasty Saag Aloo Bites a go yourself!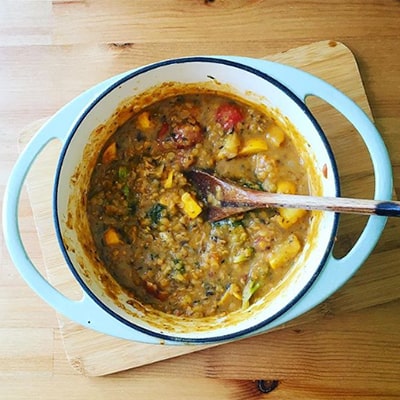 Day Seventeen
Feeling the chill? We're warming up with @veggingit's delicious Sweet Potato and Black Bean Sausage stew ☺️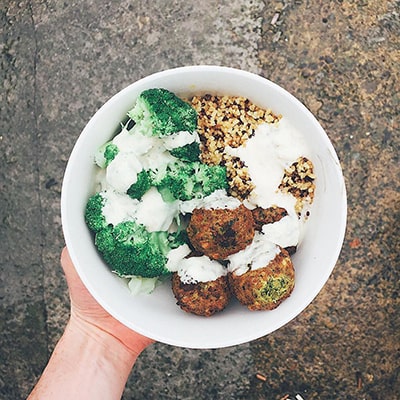 Day Sixteen
Today's Veganuary inspo is from the lovely @vegansophldn, using Gosh! Spinach & Pine Nut Bites, buckwheat, quinoa and broccoli topped with a sauce made from whisking together tahini, lemon juice, garlic granules and water.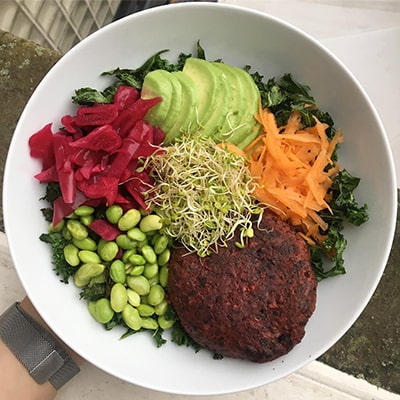 Day Fifteen
Veganuary made simple and delicious by @garston.eats with: crispy kale, edamame beans, shredded carrot, pickled red cabbage, avocado, and Gosh! Beetroot Burger with a hint of mint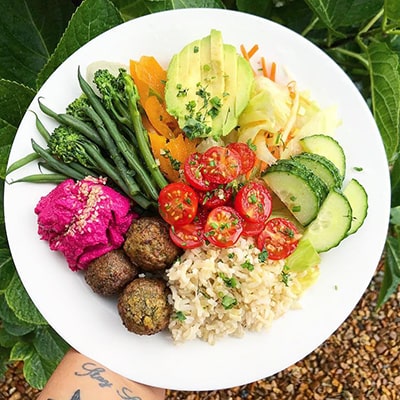 Day Fourteen
When Veganuary looks like this, you don't have to worry about Monday blues... Thanks for the ? @vegan_diaries__!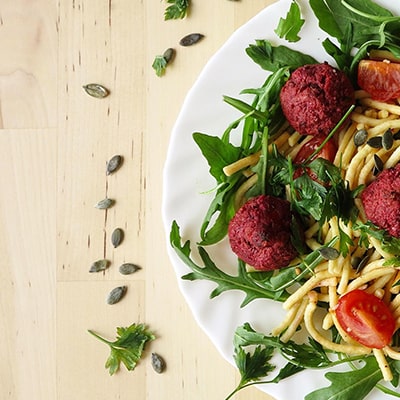 Day Thirteen
Tonight's Veganuary inspiration... pasta, arugula, tomato, coriander, pumpkin seeds and our beautiful Beetroot Falafels. Thanks for the delish-dish @mercihealthy!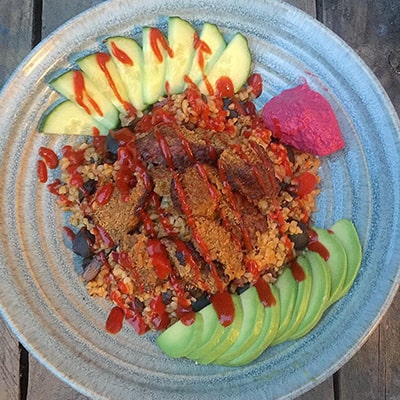 Day Twelve
If you love Sriracha as much as we do, then spice up Veganuary this Saturday with @hamilton_sammy's yummy idea: Gosh! Sweet Potato & Black Bean Sausages, harissa spiced bulgar wheat, mushrooms, sundried tomatoes, sliced cucumber, sliced avocado, the Happy Pear Sweet Beetroot Hummus and plenty of Sriracha!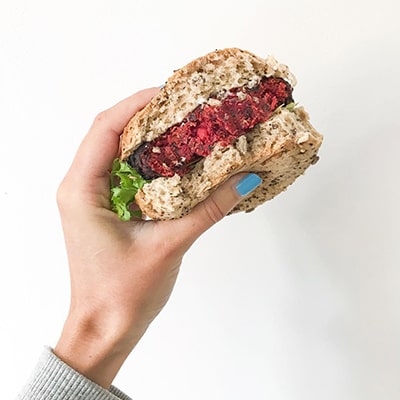 Day Eleven
Who said Veganuary can't be indulgent? This Friday night = Gosh! Beetroot Burger night ? Thanks for the delicious idea @annasfreefromkitchen!
Day Ten
We're in love with this delicious dish by @zestlime ? Made with Gosh! Butternut Tomato & Basil Sausage, vegan goat cheese and crispy kale topped with a sauce made from blending boiled potatoes & carrots, sautéed onions, garlic paste, cashews, nutritional yeast and sea salt.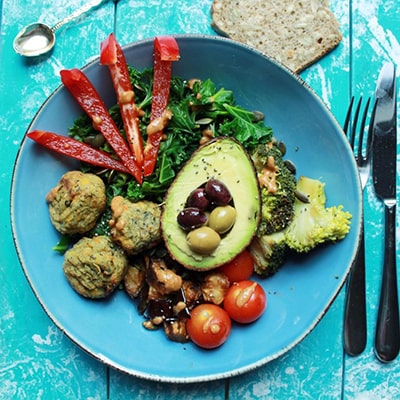 Day Nine
Beat the January blues by brightening your day with a rainbow bowl that's packed full of tasty plant-based goodness ? Thanks for the inspo @fruitsandroutes - we love the combination of roasted paprika & cinnamon sweet potato wedges, Gosh! Mediterranean Falafel, beetroot, avocado, tomato, and green lentils with tahini & lemon juice!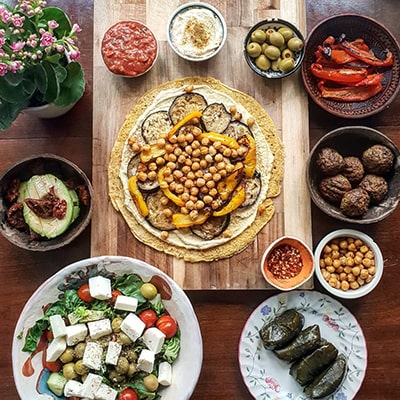 Day Eight
Veganuary's best when it's shared! Take this tapas for two – the perfect way to spend a Saturday night in ? Thanks for the delicious idea @eatwithroses!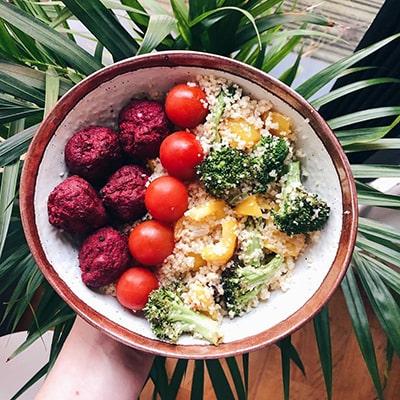 Day Seven
Kick-start your week with this from @emilycaveyoga that's bursting with colour and flavour: Gosh! Beetroot Falafel, Roasted vegetable couscous and Hummus ?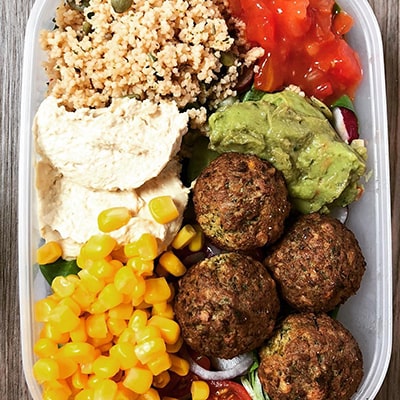 Day Six
Veganuary meal-prep tip: Top your tupperware up with Gosh! goodness like @newvegangirluk and stay fuelled all day long ?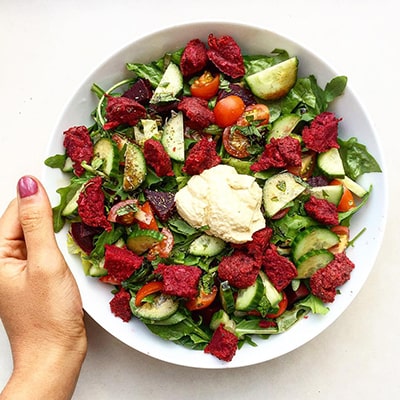 Day Five
Brighten up your days with a bowl bursting full of natural colour ☀️ Thanks for the inspiration @anna.winstone ? Gosh! Beetroot Falafels, Mixed greens, Beetroot, Tomatoes, Cucumber, Hummus and Balsamic mint dressing.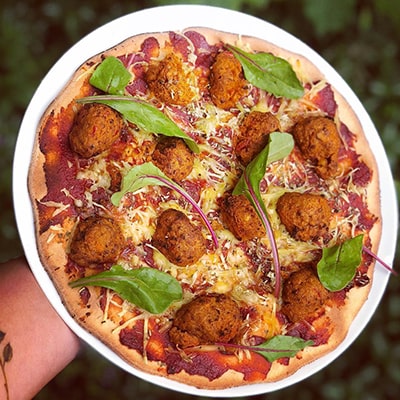 Day Four
Homemade pizza topped with Gosh! Sweet Potato Pakoras = the perfect Veganuary Friday night in with friends ? Hats off to @glutenfree_frankie for the yummy recipe that included 2 ready-made BFree-foods pizza bases, 1 carton of passata sauce, ½ pack of Gosh! Sweet Potato Pakoras, 1 pepper, 4 mushrooms, 2-3 cups VioLife cheddar cheese with a sprinkling of salt, sugar, pepper and chili powder to taste.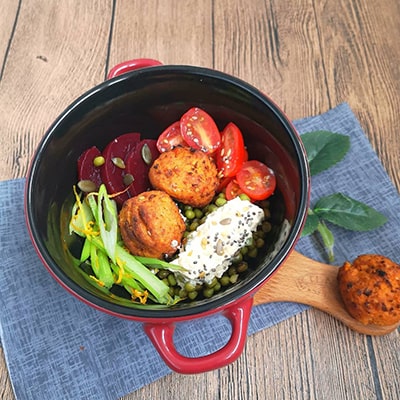 Day Three
Beat the back-to-work blues with a bowl of pure plant-based sunshine ☀️ @nutmegslittlegems delicious meal includes Gosh! Sweet Potato Pakoras, mung beans, roast garlic hummus, pickled beetroot and vine tomatoes ❤️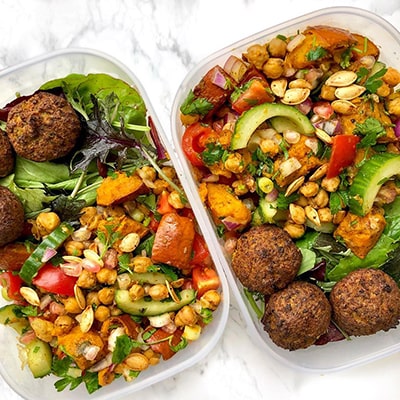 Day Two
When it comes to following Veganuary, meal-prepping is your new best friend! Especially when it looks as good as this delish-dish from @bonniebrazilb ?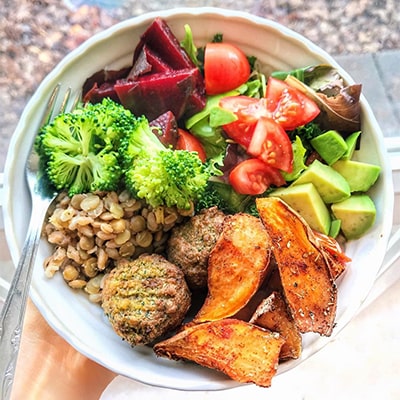 Day One
We're kicking things off with this yummy dish by @a_lil_bit_of_balance that's made up of Gosh! Tuscan Vegetable Bites, Kale salad, Miso aubergine, Hummus, Red pepper, Cherry tomatoes, 1/2 an avocado, Olives, Pumpkin & chia seeds and Peanut satay drizzle.