< Back to blog
The Top Plant Based Influencers You Need to Follow
During Veganuary and beyond, one of the best ways to find inspiration surrounding the vegan diet and vegan lifestyle is to follow plant based influencers.
Keeping up to date with the top vegan influencers means you can find easy vegan recipes, top plant based tips, and insight into the vegan community with just a simple scroll on your Instagram feed.
So no matter whether you're already a fully fledged vegan, trying out the diet for Veganuary, a versatile flexitarian or even a die hard meat eater, each of these accounts will give you tons of cooking inspiration, lifestyle tips and educational info you can put into practice in your own kitchens and lives.
Accounts to follow for tasty vegan food inspiration
Yes we really have put ourselves on this list, but you've got to back yourself right?
Our Instagram account, along with the rest of our social media, is jam packed with amazing plant based recipes using our vegan friendly, all natural glorious Gosh! products.
We also love to see and share the creative Gosh! food creations made by you, so make sure to tag us when you post your drool-worthy food pics so that we can share them on our page.
Alongside our tasty insta recipe inspo, we also have a Meal Prep Series that is definitely worth checking out so that you can get the most out of your Gosh! products.
Plus, we take to social media to share details of any giveaways we may be running, so make sure to keep your eyes peeled to be in with a chance to win some free Gosh! goodies.
We absolutely love hearing from you and reading any comments left on our pages, so leave a comment letting us know how you're getting on this Veganuary, and what Gosh! products have become your vegan food go-tos.
Lastly, you can check out the blog section of our website to read a range of articles related to the plant based diet, sustainable living and being kind to our planet and everyone on it.
Okay, that's the vanity over with we promise.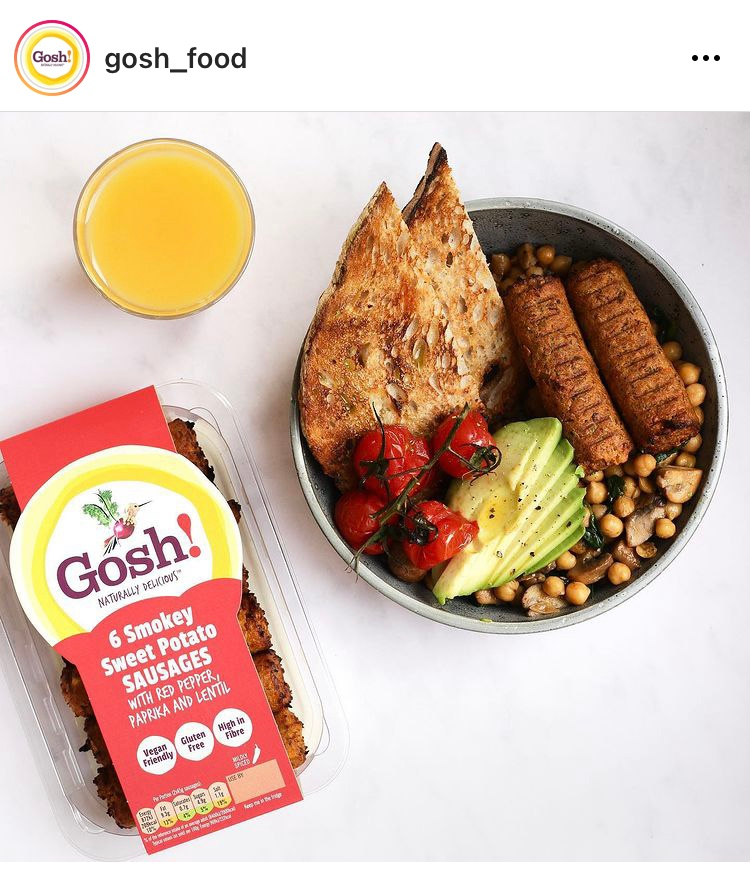 Steph Elswood is the ultimate all-round source of inspo.
Steph, also known as Healthy Chef Steph, is a vegan content creator passionate about healthy home cooking, empowering exercise and low waste living.
Not only does Steph create wonderful content for her own Instagram and Youtube channel, but she is also the founder of Sasstainable, a sustainable lifestyle brand that sells environmentally friendly, ethically made products that can be used every day.
If all of that wasn't enough, Steph has also released multiple plant based recipe e-books, as well as two exercise guides.
Motivation is guaranteed when it comes to following Steph.
Niall Kirkland is an influencer passionate about health and wellness and makes content surrounding all things food, fitness and lifestyle.
Niall created The Good Bite where he posts incredible recipes that are quick and effortless yet remain health-conscious without compromising on taste.
Niall and The Good Bite are the perfect places for everyone to find inspiration, making food fit for all kinds of dietary requirements.
Plus you'll get to see some incredibly cute pictures of his two pups Bluebell and Basil so giving him a follow is a no brainer!
Gaz Oakley, better known as Avant-Garde Vegan on social media, is a vegan chef, vegan influencer and vegan cookbook author.
Gaz is passionate about showing people how good plant based meals can be, and just by looking at pictures of his delicious food you can tell he doesn't compromise on excitement or taste.
Gaz's Youtube cooking show currently has over 1.4 million followers which isn't a surprise as he's such a joy to watch.
He's the ultimate source of vegan food inspiration, so get following!
James Wythe runs the incredible (mostly) plant based food blog called Healthy Living With James.
James is a fully qualified Health Coach, whose aim is to inspire everybody to cook easy, delicious and healthy home cooked meals.
Much like us, his meals cater to everyone. So whether you have specific allergies and intolerances, are vegan, vegetarian or flexitarian, or don't have tons of time on your hands when it comes to cooking, you'll find tons of recipes to try out on his page.
He also has a brilliant cookbook, which he describes he created as 'a recipe book that would cater for all, no matter your allergies or food choices. There's no judgement or preaching, just accessible recipes for all to enjoy.'
Luce Hosier, or WhatLuceEats, is a plant based recipe developer and a food photographer.
Not only is her page filled with incredible meat free meals, but also the most amazing aesthetic food photography.
Luce's Instagram page is guaranteed to give you a boost of inspiration as soon as you see it, and with how good all of the food looks, there won't be a single recipe you won't want to try.
She also runs a blog where she posts all of her own recipes, she writes 'The aim of WhatLuceEats is to show that following a plant based diet is not flavourless, but in fact, full of deliciousness and variety'.
Yes It's All Vegan was created by London based Tsouni Cooper and is a great Instagram account for those looking for inspiration when it comes to eating out as a vegan.
Tsouni aims to provide her followers with the best plant based food recommendations, top tips and honest restaurant reviews.
So if you're UK based, you'll definitely want to take a look at what restaurants she recommends so you can take a visit to them this Veganuary.
Accounts to follow for vegan lifestyle inspiration
Flora is all about fitness, food and sustainability, making her a fantastic all round influencer to follow.
She creates content for her Instagram, Youtube channel and her blog, where she documents her training and exercise adventures, posts informative articles about sustainability, and photographs her latest plant based eats.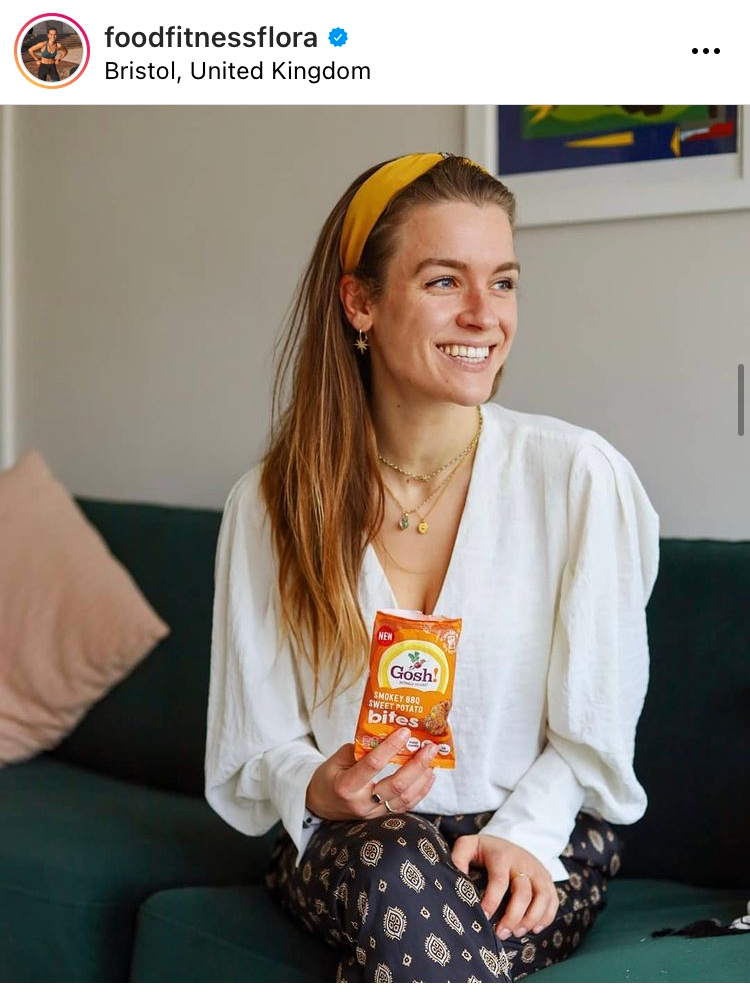 Rachel Ama is a vegan recipe creator and Youtuber.
She posts videos showing her followers how to cook amazing vegan meals at home, as well as videos documenting her life as a working vegan mum, discussing her vegan skincare and looking at her fitness journey.
As well as her social media pages, she has written two vegan cookbooks, both of which look at everyday plant based cooking that can be done within a busy lifestyle.
LIVEKINDLY is an incredible platform that creates tons of content on all aspects of living a sustainable lifestyle.
They look at food, nutrition, culture, fashion and so much more.
LIVEKINDLY is the perfect one-stop destination for receiving all kinds of information about a healthy lifestyle, being incredibly informative yet super entertaining at the same time.
They write 'We're firm believers in being the change we want to see in this world. For humanity, our home, and those who share it with us, we're creating new, better, and kinder choices to help us all LIVEKINDLY'.
Annabelle is the creator of blog, The Flexitarian.
She writes about food, ethics and the environment.
Her blog sees posts on vegan recipes, health and nutrition, eco travel and sustainable gift guides, along with so much more.
You can also find out about the flexitarian diet on Annabelles's blog, and learn what it is, why you should consider trying it and top tips and tricks for making it work for you.
Radhi Devlukia-Shetty is a total wave of positivity.
She posts incredibly accessible, no-fuss vegan recipes, that are simple, delicious and hearty.
She also shares fun and informative videos about spirituality, skincare, mindfulness and Ayurvedic nutrition.
When you're needing a boost of motivation and energy, Radhi is absolutely the person to turn to.
Accounts to follow for education
Plant Based News is pretty much exactly what it sounds like, a social media account that documents and discusses news relating to veganism.
They are on a mission to create awareness about ethical consumerism, sustainability and the plant-based lifestyle.
As well as posting on their website and social media, they also run an informative podcast that is definitely worth giving a listen!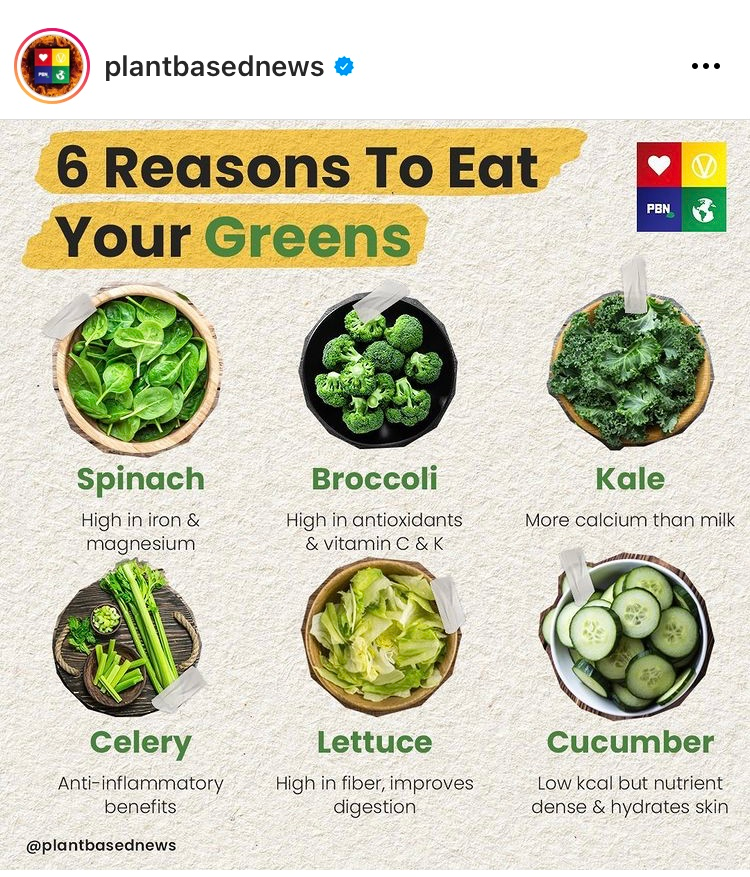 Earthling Ed is a vegan educator and activist.
He is best known for his public speeches and debate, and for his video essays, which surround the topic of veganism.
He is also the co-founder of Surge, an animal rights organisation with the mission of creating a world where compassion towards all non-human animals is the norm.
Earthing Ed is a great person to follow so that you can be involved in the debates behind the vegan lifestyle and the choice to eat a plant based diet.
Earthrise studio is a creative studio and digital platform.
It uses design, film and storytelling to communicate and educate about topics realting to the climate crisis.
Created by Finn Harries, Jack Harries and Alice Aedy, Earthrise aims to provide a space for climate activism that is full of diversity and optimism.
They write 'Our goal is to humanise the impacts of the climate crisis by sharing the diverse experiences of those living on the frontlines of climate change and the activists who have devoted their lives to tackling it'
So there you have it, our round-up of some of the top plant-based blogs, Instagram pages and Youtube channels you should be paying attention to.
All of these influencers are the perfect people and pages to go to when you're lacking in motivation and need a little boost this Veganuary.
Of course, there are so many more amazing vegan influencers and eco-conscious content creators out there, so let us know who you're favourites are by tagging us on Instagram at @gosh_food.